BIOGRAPHY

SOUNDSHAKER style: electronicacoustica (trip-hop, house, punk, techno and fun). In September '02, after two years composing in Magic studio in Paris, Olivier Delarue and Ivan Bucchiotty created their own studio in order to explore the possibilities of electronic music meeting "classic" genres. Attracted by the video media, they have collaborated with director Eric Castera for the creation of the videoclip "Max Wallace Is Dead" (featuring british singer Esther Jane).
Working in a self-production economy, SOUNDSHAKER is interested by exchanges with different dj's, artists and labels to create new ways of presenting music. In this perspective, Detroit style techno track Soft Floor is presented by american label Sonicontinuum (NYC, http://www.sonicontinuum.com), launched by DJ Ilana and Alex Haas. The song Come To Me is on the soundtrack of french director Thibaud Delalande's first movie called INSOMANIAC.
In 2002, Soundshaker collaborates with Lady Courtney Jordan ( http://www.courtneyjordan.com) and musician/composer Jean-Pierre Bottiau on track "Sufferer", a trip-hop experience (contact Lézard Nocturne for more informations). This track has been reviewed by Aynz from Thesunmachine.net as "a simply stunning track" and also highlighted by Triphop.hu... Hungarian artist Raven (who appeared on the "Jarre Tribute Album") has remixed"Sufferer". The remixed and the original tracks have been released in January 2003 by label Ultratrip records.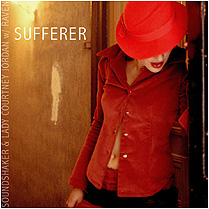 Sufferer.mp3 (original version) 4'18
PLAYL(open in new window)
"Don't you swallow your dreams, my dear
Ain't nobody gonna get you there,
Leave the streets and the tears you cry,
Ain't nobody gonna get you high..."

Credits Production: Olivier Delarue, Jean-Pierre Bottiau, Ivan Bucchiotty.
Lyrics/Melody: Lady Courtney Jordan.
Picture by Paule Saviano.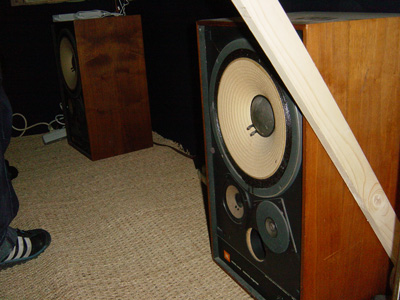 SOUNDSHAKER est un duo expérimentant divers métissages musicaux (trip-hop, house, punk, techno et fun). En septembre '02, après 2 ans de compositions dans le studio Magic, à Paris, Olivier Delarue et Ivan Bucchiotty ont monté leur studio pour avancer dans l'univers électronique. Issus du média vidéo, ils ont collaboré avec le réalisateur Eric Castera dans un clip tourné en numérique Haute-Définition (en diffusion dans notre rubrique "Vidéos") de leur titre Max Wallace Is Dead (featuring Esther Jane).
Evoluant en auto-production, SOUNDSHAKER reste ouvert aux échanges de ce type avec des dj's, artistes et labels afin de définir ensemble de nouveaux horizons musicaux. Ainsi, Soft Floor, une ballade techno old school inspirée par la mélancolie des productions de Détroit, est présentée par DJ Ilana sur le label new yorkais Sonicontinuum (http://www.sonicontinuum.com), dont le site privilégie la diversité des expressions artistiques et la sobriété du médium. Come To Me, une chanson techno-punk ironique qui varie sur le thème de la sécurité et de l'évasion que l'on peut trouver dans la musique, figure quant à elle sur la B.O. du court-métrage INSOMANIAC de Thibaut Delalande, aux références cinématographiques assumées (Fincher, frères Cohen).
En 2002, Soundshaker collabore avec Lady Courtney Jordan (http://www.courtneyjordan.com) et le musicien/compositeur Jean-Pierre Bottiau sur le titre "Sufferer", une expérience trip-hop (contactez Lézard Nocturne pour plus d'informations). "Un morceau tout simplement renversant" écrit Aynz, de la webradio américaine Thesunmachine.net. Coups de projecteur également sur Infratunes, Triphop.hu et The mouse... L'artiste hongrois Raven (remarqué sur le "Jarre Tribute Album) a remixé "Sufferer". Le remix et l'original sont sortis en janvier 2003 sur le label Ultratrip records.
| | |
| --- | --- |
| | Max Wallace Is Dead (video) |